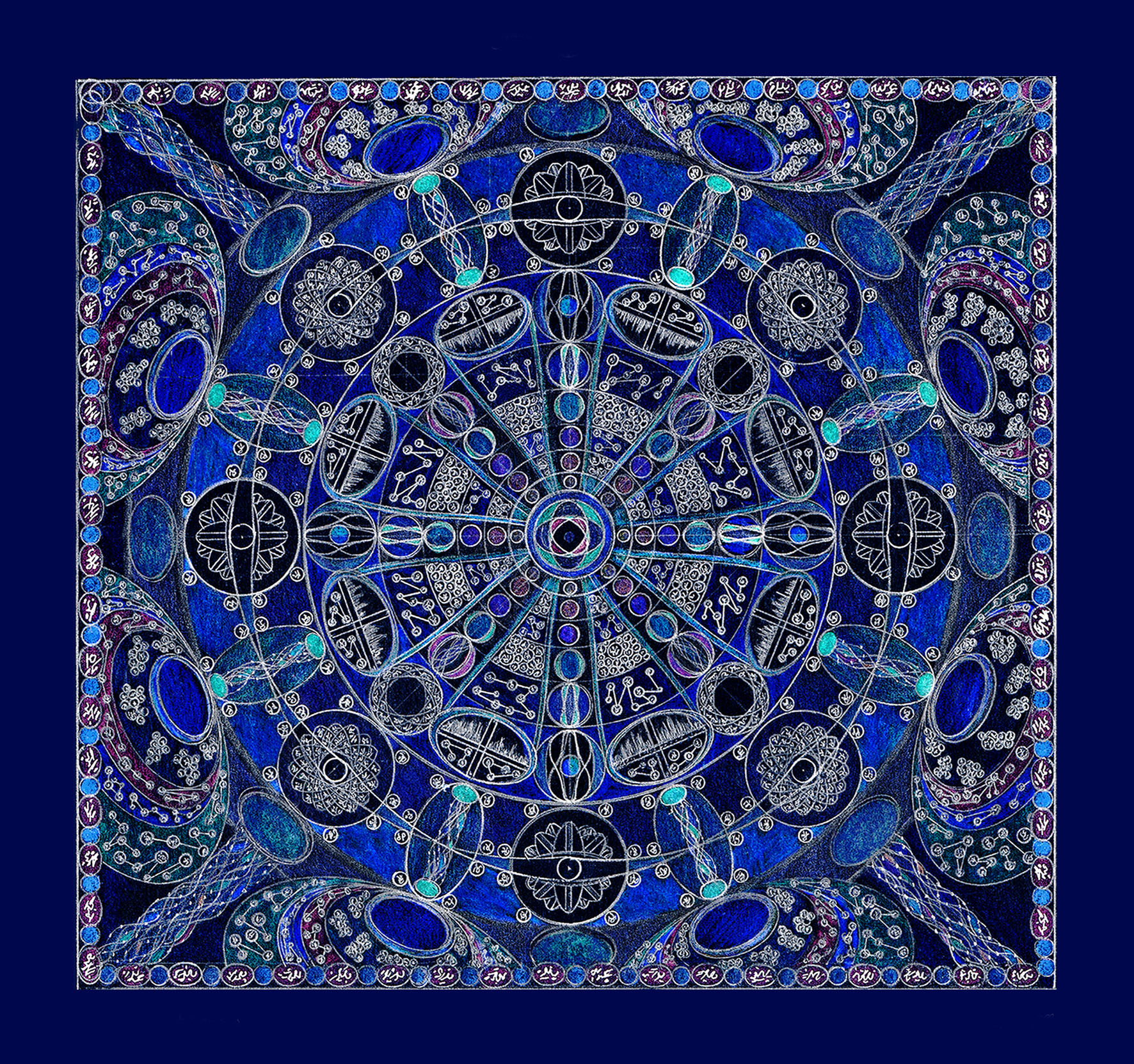 Upon viewing the drawings, the reaction for most, is usually one of astonishment and intrigue but for some; it is a profound experience.
without a frame of reference, it is difficult to find the words that could encapsulate what these drawings are or the experience they engender in the observer.
The wise adage; "a picture is worth a thousand words" is very apt in this instance.
We invite to view the drawings and make up your own mind.
FIRST SERIES | GENeSIs(2001-2004)
Lead pencil | Paper | 18-Sequential Drawings
SECOND-SERIES / MATRIX (2007-2012)
Lead pencil | Coloured pencil | Ink | Paper
UNIQUE AND EXTRAORDINARY, THIS DRAWING EVOKES PROFOUND REACTIONS IN THE OBSERVER. ITS LEVEL OF DETAIL AND COMPLEXITY IS UNPRECEDENTED, RESULTING IN A MORE DETAILED AND COMPLEX DRAWING THAN ALL OF ITS PREDECERS (FIRST-SERIES / 18 SEQUENTIAL DRAWINGS ) COMBINED. THIS ARTWORK CONTAINS AROUND 20,000 SYMBOLS TAKING OVER 2,500-HOURS OF DRAWING TIME OVER 5-YEARS TO COMPLETE AND IT IS LAYERED WITH DETAILS THAT REVEAL THEMSELVES ONLY TO THE ASTUTE OBSERVER.
THIRD SERIES / ORIGINS
Lead pencil | Coloured pencil | Ink | Paper
DERIVATIVES
Lead pencil | Coloured pencil | Ink | Paper